093: How do I filter email using Mozilla's Thunderbird?
SOLUTION

Launch Thunderbird. To set up a new filter, click:
Tools > Message Filters > New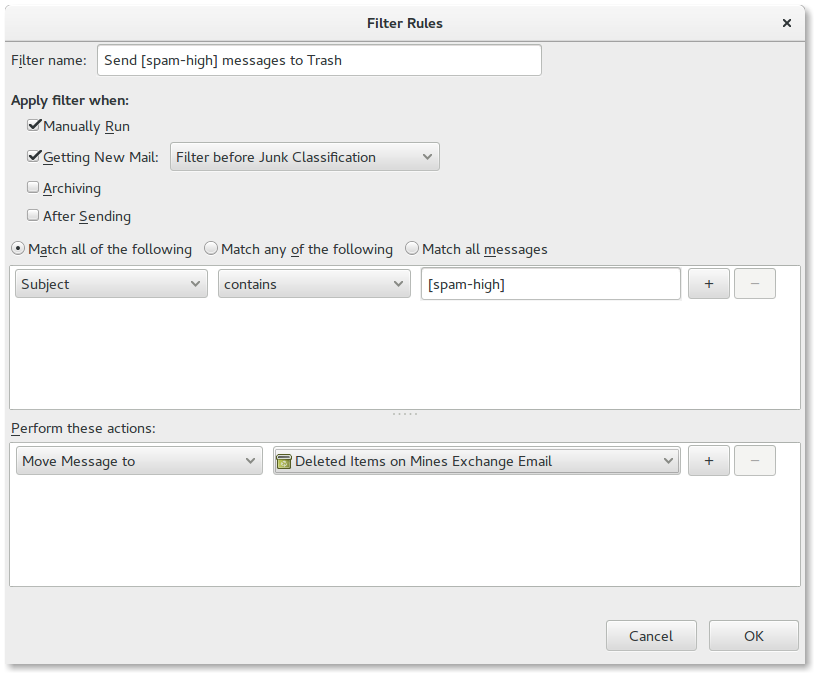 Give the filter a descriptive name like "Send [spam-high] messages to Trash" (for example).
Set the applicable conditions for the filter ("If the Subject contains [spam-high]" in this example).
Define the action you want it to perform (like, "Move message to Deleted Items folder"). You can automatically filter messages to Trash, or to a specified folder you create.
NOTES

Thunderbird has its own built-in junk email detection system. In the example above, the filter was set to process email before the Thunderbird system. This is the default and is generally a good way to configure Thunderbird.